Harriet Henderson
Mario Party Night
Students, staff, friends, family and the community are invited to the Harriet Henderson Mario Party night.
The event is Thursday, 25 May, with the first round starting at 6:00 p.m. at the Mamawechetotan Centre at The Pas UCN Campus.
Each round will consist of 4 players with 20 turns on one of the GameCube Mario party titles.
Even if you are not a gamer, we still encourage you to come and hang out and have a fantastic time. Food will be provided.
Hope to see you there, and game on.
Ki Kikiikidiwininaand Maamawi' opiwin:
E mamawiya aski | Gathering on the Land


Manitoba Aboriginal Language Strategy Languages Symposium



University College of the North Thompson Campus & Thompson Regional Community Centre
The purpose of MALS is to promote, revitalize, and retain the Aboriginal Languages in Manitoba based on ancestral knowledges of our Grandparents. Understanding the connectedness of generations and the importance of Indigenous languages teach us who we are as a people. Language ensures a strong connection from the past to the present in a positive way. Our land is where our language is learned and we as Indigenous people need to learn beyond the walls of a classroom.
Keynote speakers and workshop sessions for this symposium will focus on promoting, revitalizing, and maintaining Indigenous languages throughout Manitoba, and other provinces. Individual sessions may include, but are not limited to:
Indigenous writing systems
Teaching language in the digital age
Language apps
Teacher apprenticeships & Indigenous language immersion programming
Local initiatives and best practices
Sharing research and policy related to Indigenous languages
Grandparents and our languages
Teaching Indigenous languages
Community based Indigenous language programs
Language and the land
Language program models
Language resources
Stories, songs, and teachings
Memberships and representatives consists of Grandparents from each of the Manitoba Languages groups, and representatives of leaders from the First Nations, Inuit, and Métis (FNIM) education organizations, provincial school divisions and post-secondary institutes.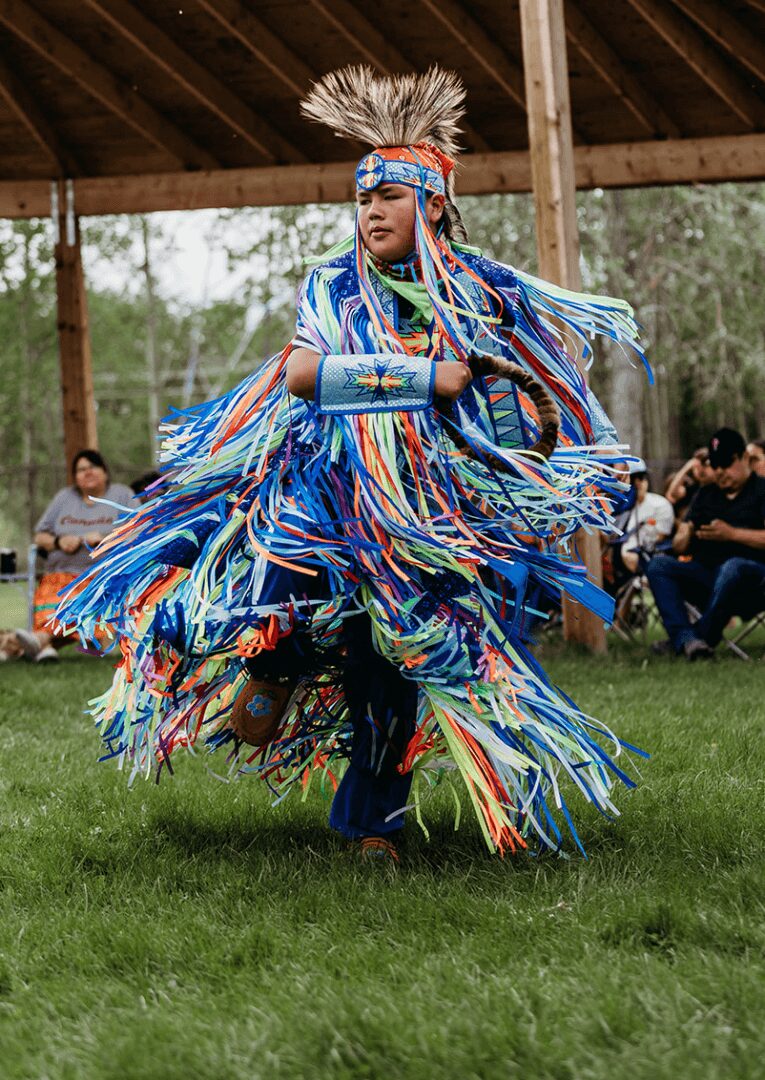 UCN Traditional Convocation Pow-Wow
"Honoring Our Grads/Graduands"
Saturday, June 17, 2023
The Pas Campus Gymnasium
436 7th Street East, The Pas, MB
ALL DANCERS WELCOME!
INVITED DRUMS ONLY!
DANCERS HONORARIA & DANCE SPECIALS
FOR MORE INFORMATION CONTACT:
Karl P. Laubmann, 204.677.6364 or kalaubmann@ucn.ca
Nelson (Pearly) Leaske, 204.672.4025 or pleaske@ucn.ca
This is an Alcohol and Drug Free Event
Security and First Aid Kit will be on site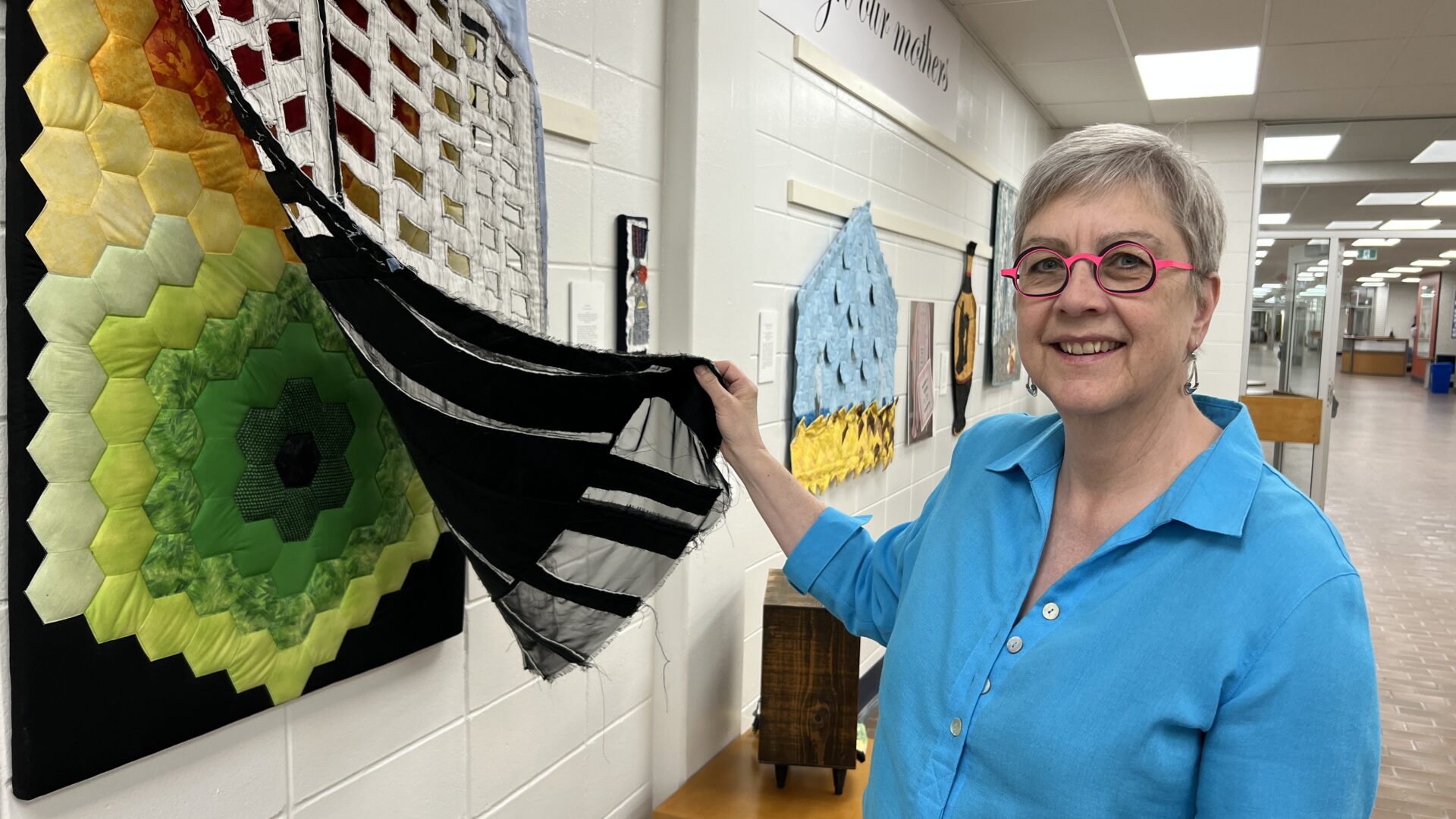 Quilt Exhibit:
Thinking Back Through Our Mothers
University College of the North, The Pas campus
Exhibit Dates:  May 12, 2023 – June 9, 2023, 9 a.m. to 9 p.m.
Fabric artist Lynette Sarah Plett presents quilts and quilted wall hangings that help make visible the women of her Mennonite family and culture and shine light on their everyday knowledges.

Linkages - Oct. 20 & 21, 2022
Linkages: Northern Manitoba and the World focuses on initiating creative, critical thinking and collaborative conversations about northern economic development and the future. Today, we face an economy challenged by geopolitical disruption, a global pandemic and international turmoil. How does this impact Northern Manitoba? What is required of our governments, workforce, and communities to emerge?   
This conference will foster conversations to create new paradigms, new goals and opportunities for northern people.  
Objectives
Assess the current northern economic situation
Describe the effects geopolitics has on Northern Manitoba
Understand the importance of reconciliation for the economy
Identify strategies for growth and regional prosperity
Looking to host your
Event at UCN?
For any requests for Event or Room bookings at The Pas or Thompson Campus, please fill out one of the following forms or contact:  bookings@ucn.ca