Article 4 – Why it is Important that non-Indigenous People Learn about Indigenous Peoples and their Culture
by Mervin Jr. Thomas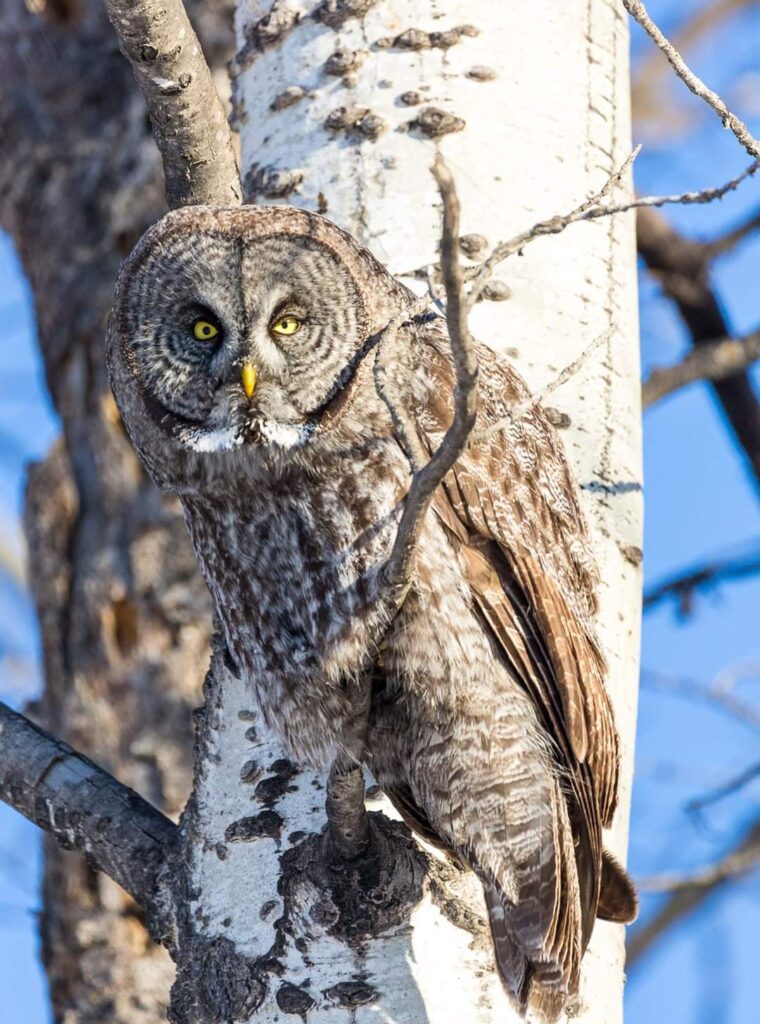 It is essential for all non-Indigenous peoples who work and live on reserves to learn about the languages, traditions, and history of the Indigenous peoples, the original owners of the land. Some individuals may not understand and may ask why it is important to learn about the histories that are associated with Indigenous people and their cultures, languages, and traditions without giving a second thought about the actual importance. This passed-on knowledge would be beneficial in clearing up and preventing further cultural misunderstandings or accidental and unintended signs of disrespect. As an Indigenous individual from a Northern Manitoban reserve, through this essay, I will attempt to emphasize the importance of education in Indigenous culture and tradition, especially for non-Indigenous people.
My reserve is known traditionally as Chemawawin Cree Nation. The name 'Chemawawin' comes from the Cree root word meaning "to pull nets with two canoes on the river." To a majority of people, especially those who remain unaware of the complex and troubled histories, Chemawawin Cree Nation is otherwise known as a community called Easterville, Manitoba. Not many people are aware of the exact location of both Chemawawin Cree Nation and the community of Easterville, or that both settlements are, in fact, two separate entities. To know and understand these communities as being independent of each other, one would have to look to the past events that have taken place; that is, one would have to seek my communities' complex histories. Additionally, to take a look back at these said histories would further explain why the people belonging to these communities exhibit a much-warranted weariness around outsiders.
During the 1960s, Manitoba Hydro sent plans forward to construct a hydro-electric power dam in Grand Rapids, Manitoba, and absolutely nothing could be done on my people's end to prevent the construction from continuing. Although the residents made numerous appeals to the Province of Manitoba, (the provincial government) to stop the further development of the dam and the damages it would cause, their requests were not successful. The community and my people were refused and told no; Manitoba Hydro ensured that the hydro-electric power dam construction commenced, regardless of the negative feedback and potential dangers to the land. After the unsuccessful appeals were put forth and denied, preparations were made for the relocation of the people of Chemoineek, (those at the original site along the southern shore of Cedar Lake). The Chemoineek residents were then taken from the life they had always known and moved to a land where they could no longer plant crops or grow food as they always had before. Their new 'home' is the place that would later come to be called Easterville.
Shortly after the relocation from Chemoineek occurred, the times known as the "troubles" came to be as this generation of people who relied heavily upon hunting, fishing, and living off the land were decimated by flooding of the area. The residents had to adapt to even harsher conditions because of this flooding, which further compounded the challenges of the residents of Chemawawin Cree Nation who were subsequently forced to rely more heavily upon new and non-traditional means for their future survival. By relying on these non-traditional means of survival further contributed to a sense of cultural loss and displacement. This increased cultural loss and displacement which led to the beginning and steady rise of addiction and substance abuse in the Chemawawin Cree Nation community. Most individuals would agree that it is harrowing and heartbreaking listening to what the average adult in my community would have to say while reminiscing about these troubled times. A general consensus among individuals indicates that both drugs and alcohol rapidly tore families apart. People who had been raised and founded by strong, sacred teachings such as love and respect soon lost themselves and became the exact opposite of these teachings overnight, straying further from who they were and their cultures. The most gut-wrenching facts include the further trauma caused by both the knowledge and of witnessing the bodies of loved ones and their coffins, which were initially buried in the cemeteries of the old location, now floating freely in the depth of Cedar Lake. All of these are examples as to why it would be beneficial for those non-Indigenous peoples looking to work in any reserve to take a look back at the communities' history. Not only will studying the past assist in harboring a better understanding and sense of compassion of the situations the people would encounter, but it will also teach them respect and foster solidarity to the Indigenous people in consideration of all that they have had to endure over time.
A great example of encouraging a knowledge of the history of the Indigenous people in any location is found in the community of Tadoule Lake, where it is required for all newly hired teachers to read the book Night Spirits: The Story of the Relocation of the Sayisi Dene by Ila Bussidor and Üstün Bilgen-Reinart (2004). The book tragically details the depressing past of the people of Tadoule Lake, Manitoba, where it is noted that roughly a third of the population died as a direct result of a misunderstanding, which caused them to be prohibited from carrying out their traditional lifestyles and from hunting the migrating caribou as they had done since time immemorial. The Sayisi Dene people were then moved out of their community, where they had great relationships with the land to an area near Churchill, Manitoba, an area in proximity with little to no fuel for fire or other resources. The government shipped them coal with no way to light it. The experiences faced by the Sayisi Dene people of Tadoule Lake later spiralled into a community-wide alcohol problem. Many people died as a direct result of their addiction and reliance on alcohol. People froze in the harsh climates, burned in house fires, and even starved while trying to become accustomed to their new land. The individuals who perished due to these struggles are memorialized and remembered in the appendix section of Night Spirits. The memorialization of these individuals also documents how they died. The community of Tadoule Lake is, therefore, rightfully quite sensitive about their troubled past. The stories of these individuals are another prime example of why it is so critical for any visitor to take care and learn about the history of these people, lest they end up accidentally disrespecting the community and its members.
In a personal conversation with Elder Cecilia Mink (November 2019), when asked: "Do you think non-Indigenous Canadians should learn about the traditions of the Indigenous Peoples in their locality?" She answered as follows: "Yeah, we were forced to learn their language and to worship their religion. The least they could do is try to learn our ways, to not write them off as witch-craft; the same goes for any visitors in our communities." I agree whole-heartedly with Elder Mink's statement. Why should Indigenous people still have to face constant ignorance in this day and age? Especially considering that a lot of people don't even know the first thing about what cultural practices Indigenous people take part in, such as the significance of throat singing, smudging, or even a little bit of language, to name a few examples. Learning about Indigenous cultures and traditions should not even be an option, but a responsibility to acquire and carry on as a commemoration to the forerunners of the land. Honoring and practicing these traditions not only respects those that came before us, but also assists in keeping these traditions alive.
Furthermore, learning about Indigenous histories would help to create better understanding and relationship between non-Indigenous and Indigenous individuals. Additional stepping stones to move forward with reconciliation can then be presented and shaped by having both non-Indigenous and Indigenous individuals share pieces of knowledge and histories. Together, injustices can be righted, and all individuals can share in the rich and diverse traditions, cultures, and languages of Indigenous peoples.
I do believe strongly that all individuals would benefit if some amount of exchange of knowledge happened with non-Indigenous Canadians learning about the traditions, rich culture, diverse languages, and past histories of the Indigenous peoples in Canada. Learning that living Mino-pimatisiwin, (the good life) has its benefits, and it should not be viewed as witch-craft; rather, as something that constitutes an essential knowledge for all individuals. Overall, when different communities get together with firm understandings of one another's histories, trials, and tribulations, accidental instances of disrespect and cultural misunderstandings can be avoided, which leaves more room for healing and reconciliation to take place. It is vital that all individuals, regardless of their race, learn more about Indigenous history and not just Canadian history because the history of Canada as a nation is incomplete without the Indigenous peoples, their cultures, and their histories.
References
Bussidor, I., & Bilgen-Reinart, Ü. (2004). Night spirits: The relocation of the Sayisi Dene. University of Manitoba: Manitoba Press.
About the Author: My name is Mervin Jr. Thomas. I live on a government reservation known as Chemawawin Cree Nation (Easterville), Manitoba. I am currently studying for a Bachelor of Arts degree at the University College of the North (UCN), The Pas campus. Apart from being a full-time student, I am also actively engaged in my community and across the province as a public speaker. I travel around the province and other places in the country giving talks to the Indigenous youth population on subjects relating to youth problems including substance abuse and the lack of motivation to pursue higher education. I also educate the youth about the Indigenous peoples' treaty with the government of Canada, about why it is important that people carefully study contracts and other legally binding documents before signing them.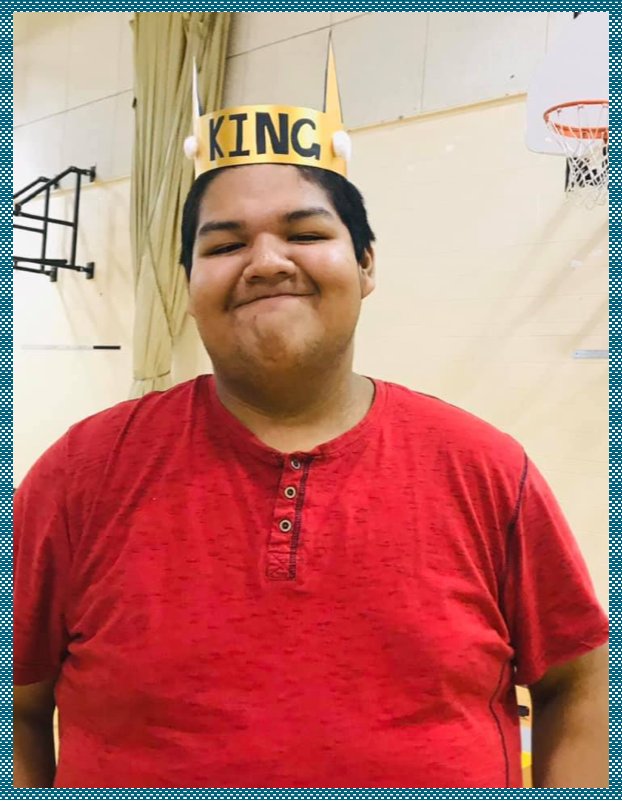 Instructor's remarks: Mervin was my student in the Academic Research and Writing (IDS.1003) course in term 20, 2019. His work "Why it is important that non-Indigenous People Learn about Indigenous Peoples and their Culture," was submitted as a reportorial essay in the course. He addresses the fact that the knowledge and awareness of the way of life of Canada's Indigenous peoples will help to foster a harmonious relationship between the Indigenous and the non-Indigenous peoples that live in the country – Dr. Joseph Atoyebi.