Article 3 – Education is the Key to My Life Path
by Peggy Lathlin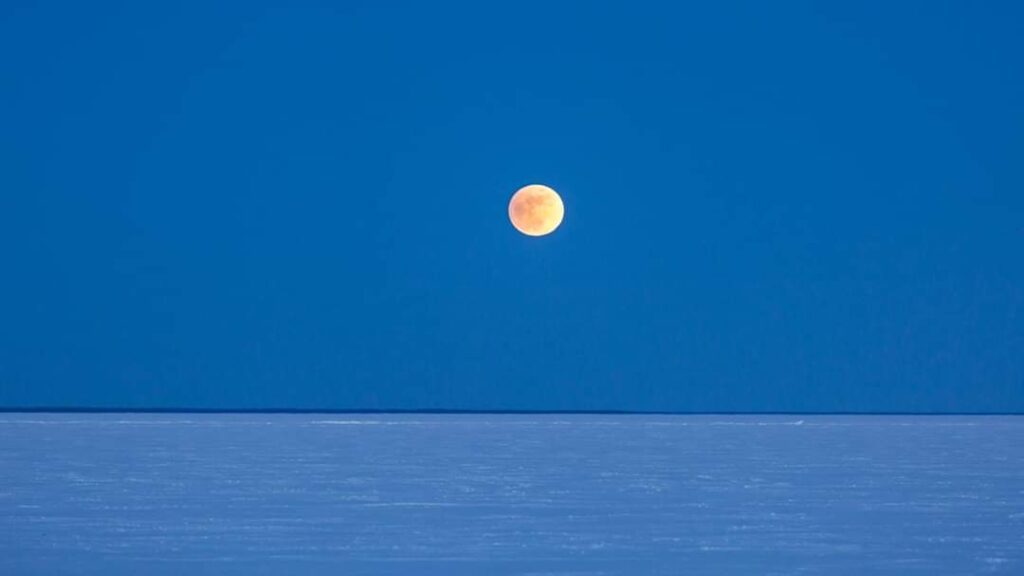 Whether we realize it or not, as Indigenous students, we are often faced with one crisis after another as we attempt to better ourselves through higher learning. For instance, our overall health can sometimes put a damper on our study at university because we may be too sick to get anything done by due time. We are all susceptible to health challenges, as we are all human beings and once in a while we may get sick, which is unavoidable. Indigenous people are prone to illnesses such as diabetes and heart disease. Even though proper diet and exercise help reduce some of the symptoms of these diseases, they still affect our life, especially among Indigenous students who have to deal with health issues during their school years. I have overcome some of the obstacles on my path to achieving university education in the past years, but I am still fighting the scars and pains that come with my years of struggle.
One other challenge which Indigenous students face is related to access to up-to-date technology. Students who live in some reserves do not have access to fast internet connection. This problem slows down the learning/studying experience, especially since most of the courses offered in these reserves are through distance education. Writing and submitting an assignment electronically is a new thing for us who are used to do long hand writing. In our time, technology may become either our best friend, as we use it to receive education in the reserve without having to leave home, or it may be our nemesis, especially when the blood, sweat, and tears we poured into an assignment is accidentally erased on our computers and there is no way of retrieving it. The sudden realization that your work is gone is enough to send you into panic mode, and I have been there. Technology has once played a trick on me! Luckily, I found another copy of my work on a flash drive after a frantic 10 minute search. I was not completely defeated by this new technology. My advice to my peers from the reserves is that they be mindful of 'saving' their work, even if all they had written down is only a couple of sentences. On the reserve, one never knows when there will be a power outage, or one may get called away unexpectedly as we are a tightknit community of people.
Another type of challenge that we may face as Indigenous students is the nervousness we feel when we start a new class. It is especially difficult if one is a shy person to begin with, and one has to engage oneself with introductions in the very first class of a new semester. We all get through this stage in our classes, as it is human nature to feel this way. After having gone through all these hurdles, I am able to see that these are growing pains in our school life and like difficulties in our life, we will survive this too. Even though we lose our face in front of the public because we don't talk as loud and eloquent as students directly from the city, we have learned how to communicate with others in public, as I have seen others from different cultures speak so eloquently.
With all these challenges, I have never doubted my motive of obtaining an education degree; what has brought me to school in the first place? The answer for me is probably going to be multi-faceted, as the answers are many, but I must admit that the main driving force behind my excessive need and want to obtain a teaching degree is because of my daughters, my son, and my granddaughter. I am a single 53-year-old Indigenous mother and grandmother, and all of them are proud to see me attend university. I have embraced this new way of life. I consider myself fortunate to have this educational opportunity offered to me, especially at this stage in my life as I am sponsored by my band. I view education as most beneficial to my future life in terms of financial stability. I have had this dream for a long time. My first attempt at trying to go to school for a teaching degree happened in late 1980s when I was in my early 20s. The university I chose was in Regina, and for me, that was just too far from home. I was too young, and scared back then. It is the cultural shock that weighed heavily on me. I thought about the big city of Regina with its busy traffic, crowded population, and the high chance of living a stressed life as a student. I had lived my entire life on Opaskwayak Cree Nation, a reserve adjacent to the town of The Pas. Opaskwayak Cree Nation has a population of about 6,000 people, with approximately 3,000 living on reserve. The reserve life I had grown accustomed to was not very hectic back then. The population is moderate and life was relatively easy-going and relaxed. To have been immersed into city life was just too much for me to cope with. So, just after 3 weeks, I terminated my studies and came back home, which has become one of my greatest regrets even today. Regrets in life are normal for us to have, and I often wondered how my life would be if I had stayed there and got the degree then. Leaving my home community of Opaskwayak Cree Nation was too much. It was such a huge adjustment for me in those times because I was a young, Indigenous woman who had never lived off the reserve, and this made me feel very insecure. I suppose that was part of the reason for me to go back home because I felt vulnerable, and I felt lonely living in a city. Up until that point in my life, I always had the security of having my mother with me, as she was always a tremendous support in my life. Living away from home meant having to live without her by my side and I was not coping very well. Even though I had a sister who was going to school in Regina at the time I was there, I still wanted to come home. I guess it was because she had her husband and her sons, and I did not have a family of my own yet.
My parents engrained principles and values in us when they were raising my siblings and me. These values are humility, empathy, and strong work ethics. My dad, Chief Gordon Lathlin, was Chief of Opaskwayak Cree Nation from 1967-1975, and he was an advocate for education, as he always encouraged the members to get an education. This is a direct quote from my father's speech as he sent greetings in 1970 to Manitobans on the Centennial anniversary since becoming a province: "Education is essential if we are to survive and have equal standing and equal opportunities. Education is an instrument, a weapon with which we can be strong and demand respect from the outside" (Manitoba's Centennial Celebration 1970, p. 7). Due to health issues, my father passed away when he was only 43 years old. But his values and principles bring me to the next point I feel I need to make, which is about my beliefs. I believe in respect: respect one another, especially when it involves different beliefs that other people have. I remember that I was in a class at one time, where I felt that my opinion was invalid because someone disagreed with my beliefs. As I stated earlier, things happen for a reason. This is what we were taught to believe in when we were growing up. Just to make my point clear, I believe that if I had stayed in Regina in the late 1980s, my life would have been very different. But I would not have been blessed with my children and now, my granddaughter, because I would not be able to have a family of my own in a strange city. Now I have them, they are my reason and push for pursuing this education today. Yesterday, we struggled together as a family, because I have been raising my children on my own for a very long time. Today, I am in school for the next five years of my life. My children are happy that I have decided to go back to school, and so is my granddaughter because they also believe that education can change our life. It is this type of family support that is crucial for Indigenous students to achieve their success in learning. I am fortunate to have support in place. I believe that once I complete my education degree, I will have a stable teaching position and have regular income to support my family.
While I planned to go back to university, I have also started an education savings plan for my son and my granddaughter, with help from the federal government in the form of a Registered Education Savings Plan. I was able to access this support through the Child Tax Benefit program, and I make a monthly contribution on their behalf. It is my wish, more than anything, that when it comes to their time to attend university, they will have a head start with this savings plan which I have set aside for them. Like my parents, I always encourage them to think about their future plans and to include education as one of their life goals. I also hope that those who wish to pursue and further their education would take the first step to secure financial freedom for themselves. In the University College of the North (UCN), there are all kinds of support for Indigenous students. I would like to encourage my peers to reach out to the relevant counsellors at UCN if they need help in actualizing their life goals. They need to know that there is always a solution in place at UCN to help address students' needs. If one needs daycare for one's children, UCN has a well-run daycare centre. Also, UCN offers tutoring services for struggling students to help them navigate the complexities of university or college education. All these supports help us in our quest for higher education. After all, education is essential and it is the tool that will help Indigenous people to find equal standing and equal opportunities in life.
Life is not without its challenges, but I must remind myself that I will always be faced with challenges. Even though learning to cope with these challenges may be difficult, it is also necessary. I constantly remind myself that time will march on. In the blink of an eye, we will discover that we completed our studies. So, when the going gets tough, the tough gets going! We must continue to strive to do our best. We will get through this because nothing in life is easy, especially a student's life. I believe that we become efficient as we learn how to juggle the delicate balance between homework and homelife.
In closing, it is my dream to help other Indigenous people further their education, to encourage them, and to guide them as they fulfil a future that will see them earn a degree or two. We have persevered since time immemorial, and will continue to. We will succeed as we help one another accomplish this great task — to obtain education from university.
References
Lathlin, G. (n. d.). Message from Chief Gordon Lathlin. In Manitoba's Centennial Celebration 1970. Retrieved October 2, 2019, from MB 1970 Local History: http://www.mb1870.org/localhistory/117%20-%20Wilton,%20The%20Pas.pdf. P. 7.
About the Author: Peggy Lathlin is from Opaskwayak Cree Nation. She is currently in her third year at the University College of the North in the Bachelor of Education Degree Integrated Stream. Her major is Aboriginal and Northern Studies. In her spare time she enjoys baking and relaxing with her family when she is not busy doing school work! Her plan is to assist future students in achieving their educational goals upon completion of her degree.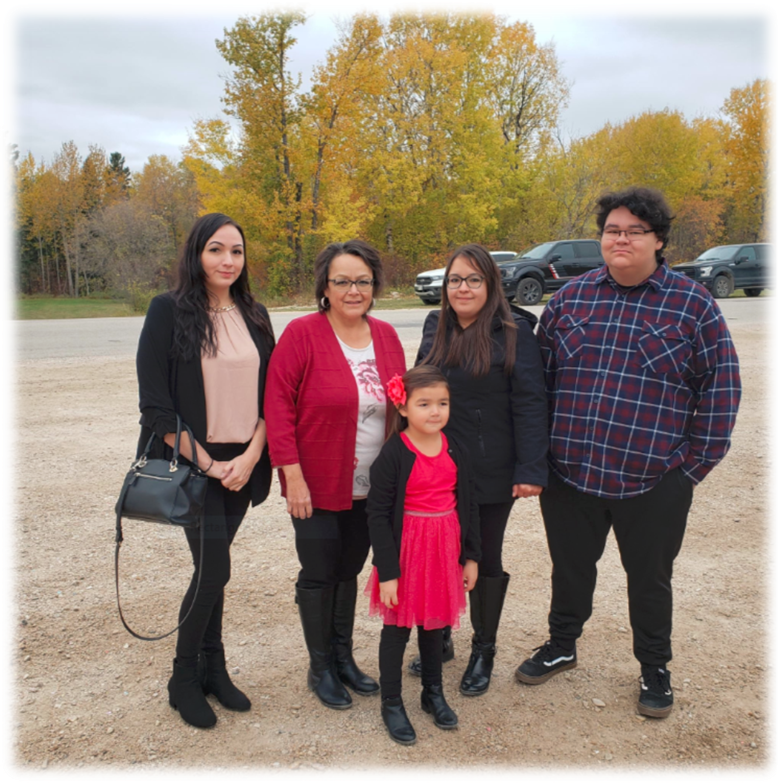 Instructor's Remarks: As mother and grandmother, Peggy Lathlin showed her nurturing and caring features during the time she took the course on Indigenous Women and Literature. She took care of her family and even her peers at the university. Her reflections on the required readings covered in this course convinced me that she shared joy and tears with Indigenous women around the world, and she related her stories so well that I learnt a lot from her – Dr. Ying Kong.