Thompson Campus
Ingrid Gosselin
Student Counsellor
Phone: 204-677-6459
Toll Free: 1-866-677-6450 ext:6459
Email: IGosselin@ucn.ca
The Pas Campus
Lorette George
Student Counsellor
Phone: 204-627-8804
Toll Free: 1-866-627-8500 ext:8804​​
Email: lgeorge@ucn.ca
University College of the North provides comprehensive counseling and referral services for students who may be going through a challenging time. The Student Counselling office is staffed by experienced counsellors and operate on a short term and confidential basis. Students in need of long-term counselling services can be provided with an appropriate referral.
Student counselling services are available during regular office hours, 8:30 am to 4:30 pm, Monday through Friday except statutory holidays
Short-term counselling and support are available for:
Personal and academic stress
Policy interpretation
Sexual violence
Anxiety and depression
Relationship problems
Transition
Domestic abuse
Sexuality
Trauma and violence
Procrastination
Attendance issues
Student appeals
Grief and Loss
Suicidal ideation
Addictions
Bullying and harassment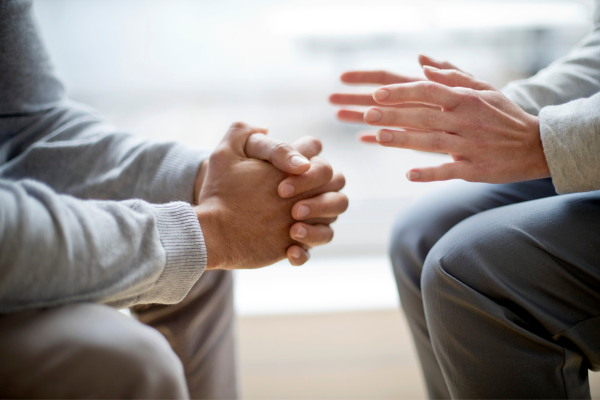 We all experience periods of stress, sadness, grief and conflict at some point in our lives. So if you are going through something maybe it is time to seek professional support regarding the issue or problem at hand.
• Your feeling alone/disconnected due to COVID-19
• Feeling anxious, sad, angry or hopelessness
• Something traumatic has happened
• Your using substances to cope with issues in your life
• Friends, Family & Instructors are concerned
The stigma associated with seeking counselling supports for yourself is that it may be a sign of "weakness" when it is instead; a sign of your inner strength. It is normal and healthy to seek help when you are in emotional distress. Remember change is possible and that when someone seeks out counselling they are helping to reduce the stigma associated with counselling and mental health supports.
To book an appointment contact reception with at your respective campus to make an appointment via phone or email listed below.
Thompson Campus Reception: 1-204-677-6450 or toll free: 1-866-677-6450
The Pas Campus Reception: -1-204-627-8500 or toll free: 1-866-627-8500
You can access "short-term" counselling and we work in partnership with community resources where we can provide supports with an external referral. The student counsellor will work with you to asses your needs or preferences and we will let you know if we can meet them. If we cannot meet them, we can refer you to other professionals.
Confidentiality in Professional Practice: The Code of Ethics (2005). CASW Code of Ethics
Only when there is foreseeable harm to the client, others or by court order will the counsellor break confidentiality. Other than those reasons, there is a general expectation that all information is confidential.
Student counselling services are free to The Pas & Thompson Campus students only.
That depends on the plan you and the student counsellor make and the availability of the counsellor and student.
There is no current wait list however; the best way to see the student counsellor is to book an appointment with reception. The counsellor may offer you a follow-up appointment depending on their schedule and your counselling needs.
Please let us know in advance or as soon as possible if you miss an appointment. If you miss a counselling appointment, it is up to you to contact the front desk to reschedule. If you miss a counselling appointment and your counsellor has not heard from you, they will call or email you to reschedule. If you miss several appointments without notice, your counsellor will end counselling.
Counselling sessions are usually about one hour long and pending the outcome of the session. Another appointment may be scheduled; depending on the student's counselling needs and availability.