Article 3 – Response to Basil Johnston's Essay "Is That All There Is?"
By Alexandra Hart
As early as 1991, Basil H. Johnston published a piece about Indian Studies with the title, "Is That All There is?" The piece was published in An Anthology of Canadian Literature (2013). In the beginning of the article, where the boy plays chief, and when the narrator asks him about his six-week program of Indian Studies, the chief says he is bored. He then reveals his feelings towards the Indian Studies program. I thought of it as being disrespectful. However, I also found it fascinating how a lot of people became so interested in learning about Native people, so much so that it was introduced into their curriculum. How could school projects that were conducted for the benefit of children between ten and thirteen years of age make the children feel bored?
Further into the reading, Johnston explains why the boy was so bored: it is because he thought that everything that had to do with "Indians" involved teepees, wigwams, longhouses, and igloos. "Books still present Native peoples in terms of their physical existence as if Indians were incapable of meditating upon or grasping the abstract" (Johnston, 2013, p. 112). As an Indigenous person, I think that non-Indigenous people see our culture and history as only being about teepees and igloos, and do not think there is anything beyond those objects.
Therefore, this is a big problem as to why other ethnicities do not want to bother learning about Native people and their culture.
Johnston also pointed out how the Canadian government dealt with Indian Studies programs. In 1986, a book titled The Unknown Peoples was published under the authority of the then Minister of Indian and Northern Affairs, William McKnight. In this text, he should have known better how to orient non-Indians with Indian culture than just to have authorized a book that perpetuated the image that the Indians had not advanced one-step since contact. They are portrayed in the book as still living as they had three hundred years ago. How could this be expected from the authority of the Minister of Indian and Northern Affairs, who apparently knew next to nothing about his constituent? To me, it is clear that none of these scholars involved in this book had taken the actual time to go out and physically learn about Native people, to interact with them, and to get the proper information needed. I think of it as being lazy and disrespectful that no one really bothered to communicate and take the time to learn the teachings, or learn from the elders about how our people have evolved and changed in time with the introduction to new technology.
Another issue is the ignorance of our language. How could non-Indigenous scholars understand us without knowing our languages? Our culture is embedded in our languages. As Johnston suggests:
Without the benefit of knowing the language of the Indian nation that they are investigating, scholars can never get into their mind – the heart and soul and the spirit – still understand the Native's perceptions and interpretations. Without knowing the spiritual and the intellectual, aesthetic side of Indian culture, the scholar cannot furnish what was missing from that Grade Five student's way of expressing his disappointment with the substance of the course that he and his colleagues had been made to endure. (pp. 55-56)
In another sense, it is the desire for other knowledge that will help to quench one's curiosity and challenge one's intellect. Whether the young boys understand what they want to know and learn or not, it does not matter much. Their quest for knowledge is to help enrich their own insights and broaden their outlooks. To me, it is a form of respect and almost as an honour that others want to enrich their knowledge of Native people. It also gives me a sense of pride being an Aboriginal, and having students want to broaden their outlooks of our people and learn as much as they can. So, it would be much more beneficial for many people if these scholars would take the time to actually learn about what they are writing books about, and to have all of the right information that is needed.
References
Johnston, B. H. (2013). Is That All There Is? Tribal Literature. In D. D. Moses, T. Goldie, & A. G. Ruffo, An Anthology of Canadian
Native Literature (pp. 111-119). Toronto: Oxford.
The Author's Reflection on Her Own Life and Future:
Hi, my name is Alexandra Hart. My spirit name is Askiy Pimohtewin Iskwew (Earth Walking Woman), and I am Swampy Cree from Norway House Cree Nation. I have four brothers, one sister, and one stepbrother. My parents are Stephanie Albert and Henry Muchikekwanape Sr, and my stepdad is Brian Albert.
I am currently in my fourth year of the Kenanow Bachelor of Education program; in the upcoming school year, I hope to be a graduate. Being in this program has helped me learn more about my Indigenous ways of life, and I have had many cultural experiences throughout the years. This program has allowed me to express myself as an Indigenous woman, and we have been taught about ways to introduce our Aboriginal teachings into our future classrooms. The name of our program tells a lot: 'Kenanow' which means 'All of Us' in Cree, and I believe that is a powerful name for the program. In our first year of the program, many of us only knew each other on a first name basis. Today, we are all like a big family; we help and support each other when needed. We study, we laugh, we cry, and we pray together as one unit. We will teach future generations with what we've learned during our years of education, and most importantly, we will help to pass down our culture.
Since I started university, I've been working part time. Whenever I have spare time, I like to bead, and I recently have been teaching myself new styles of beading. So far, I've made a pair of moccasins. I am currently working on two different styles of earrings and working on the peyote stitch technique. I hope to continue learning new things, and working with different materials to make various Indigenous artwork. I also enjoy writing. In high school, I used to write poems, or I would just free-write.
I hope to graduate from the Kenanow Bachelor of Education program in 2021, and I am aiming to graduate with a 4.0 or higher GPA. After I graduate, I want to try teaching in a different community somewhere up north to see how I will gain experience in a new environment. But the original plan for me was to always teach here in my hometown, and that is something that I also want to do. I want to teach in my hometown because I believe that it is important for our future children to learn from their own people, so that they will learn who they are as Indigenous peoples and be able to pass down our culture and traditions. As a future teacher, I want my children, each year, to have confidence in themselves and to make sure that they know that they are important and capable of doing anything. I also want my children to know that they can have a brighter future with education.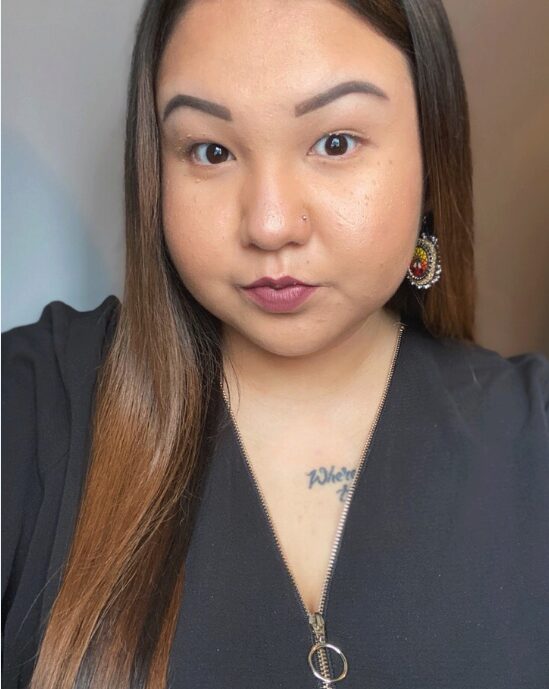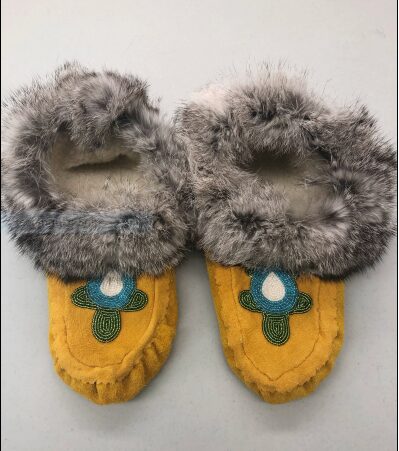 Instructor's Remarks: In our UCN course, Contemporary Canadian Aboriginal Literature, Alexandra Hart and I, together with the rest of her Kenanow (Teacher Education) class, began a dialogue regarding "Is That All There Is?" by Basil Johnston. We were recognizing, collectively, that thirty or forty years ago, the entire education system approached First Nations in Canada as a curiosity frozen in time, to be studied for social and physical structures long-ago phased out in favour of modern versions of community, of dwellings, and of dress. When Ms. Hart sat down to the Reading Response exercise I had assigned her, she looked hard at the message Basil Johnston was conveying: faced with the task of fashioning miniature teepees or longhouses while wearing feathered headdresses, elementary school-children would realize that their material was extremely limited. As Johnston stated, it would take a new examination of the fixed model of Indigenous peoples and their communities before the breadth and purpose contained in Aboriginal consciousness, as well as in its manifestation through lived experience, could properly be brought across. My student has concluded that the racist position governing such outmoded teaching has begun to change, but that much more attention is needed for current First Nations reality to reach those being taught. I applaud the clear-sightedness of Alexandra Hart's piece, and I believe more readers need to see what she has done with the assigned exercise. (Carolyn Creed, PhD. English Department, FABS)