Survival in Manitoba's north country takes experience, know-how, and perseverance. These are all qualities University College of the North student Charmaine Sayese used to succeed in a program using motherboards, satellites, and software.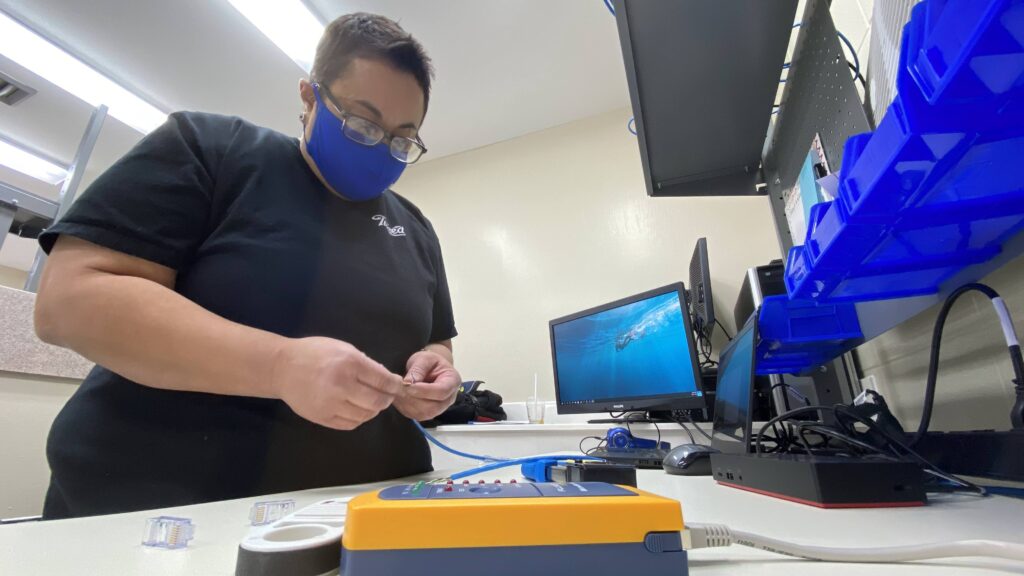 Charmaine was raised and lives in the Opaskwayak Cree Nation community of Big Eddy.
She remembers the first time she used a computer as a young girl in elementary school.
"I was in awe. We were playing a game," Charmaine said. "The computers back then had floppy disks. The advancement to now is unbelievable."
In Charmaine's community, urban centre modern conveniences, like the internet, can be intermittent. Despite the uncertainty of a constant connection, Charmaine embraced what technology she could get her hands on.
"You can search anything. If you want to learn it, you can search it," she said. "If you want to educate yourself, you can with the computer."
Social media platforms like Facebook are another survival tool in the north. Online community groups that trade and sell are some of the most followed. An order from Amazon may take weeks to deliver. Your neighbour might be selling just what you need.
Charmaine's technology curiosity led her to UCN's Information Technology Readiness North Project. The project sets out to lessen the digital and economic divide for Indigenous women in the North.
"It's nice to have hands-on. I get to learn more about what we are using, like the insides of a computer."
Less than three percent of women at Manitoba post-secondary institutions study computer or information science. That number drops even lower for women employed in IT. Indigenous women in the field are rare.
"UCN recognized the lack of opportunities for local women to access IT training. The course began as a women-only pilot project with the intent of opening training to all students in the future," said Tara Manych, Innovation Consultant.
The goal is to offer training in an industry that promises economic opportunities, advancement, and financial security.
"Computers interested me for a while. I saw the Facebook ad, took a chance, and here I am today," Charmaine explained. "The project interested me because it was focused on Indigenous women. It's a different atmosphere because we look at things from a woman's perspective."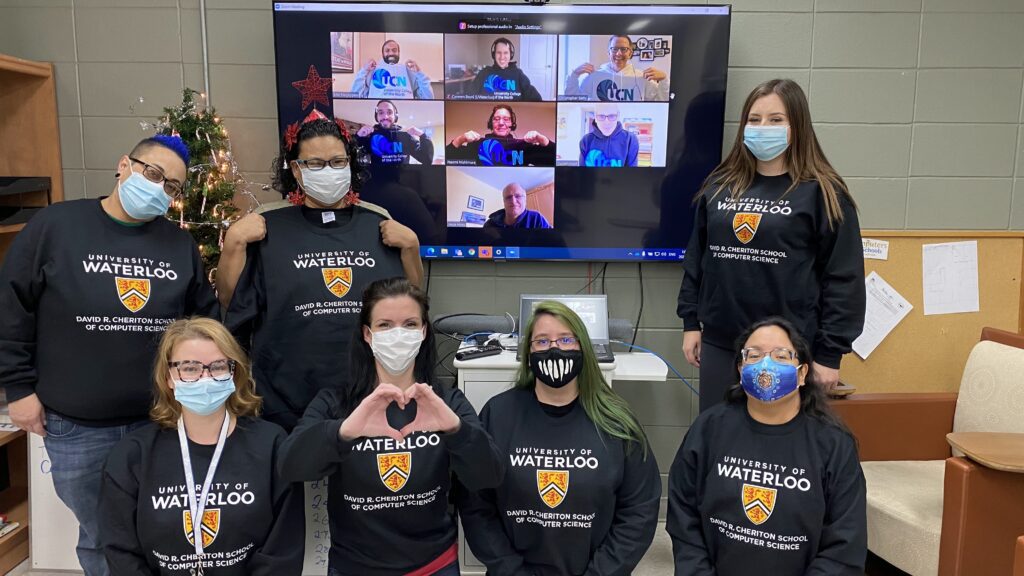 Charmaine says her path in technology at UCN serves as a beginning for others.
"In the future, I'd like to be educating other people about this information," she said. "I'm learning something. Why not give it back?"