Brie Phillips is a teacher who is able to weave education, writing and art together for Indigenous students and educators alike. A Metis woman, Brie grew up in Creighton, SK and always enjoyed spending time with children. She knew her future career would involve kids somehow, but it was her experience in a mentor program that sparked her passion for teaching.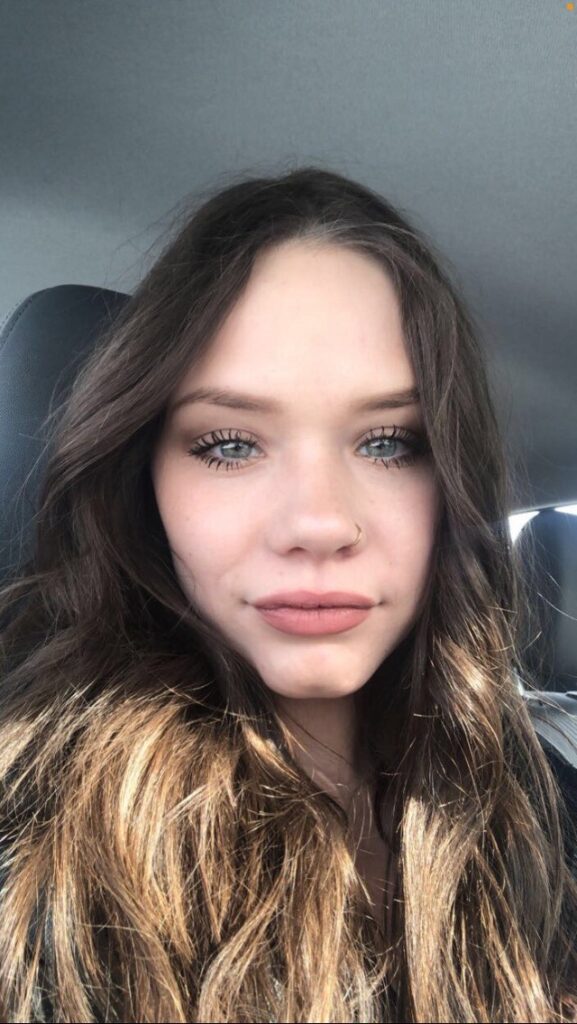 "I saw awesome teachers that made the classroom environment warm and exciting and I thought, "I can do this!" says Brie Phillips, author.
Brie enrolled in the Northern Teacher Education Program (NORTEP) in La Ronge and completed most of her training. NORTEP ceased operation in 2017 and Brie was left wondering where to complete her educational training. Brie says that with the NORTEP closure, she was able to study closer to home in The Pas at the University College of the North (UCN) in the Kenanow Bachelor of Education program.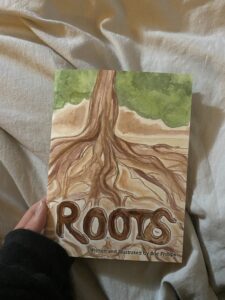 "I liked the small community aspect of La Ronge and liked being close to nature — both things I (also) liked about The Pas," she said, "I also liked how Indigenous concepts were woven into the UCN Kenanow program."
Brie was asked to write a book aimed at students in the middle years that represented Kenanow (Cree for "all of us") for one her courses in the Kenanow program. She says writing about these concepts came easy to her. When writing the story in her book, Roots, Brie connected to memories of her grandmother. She says she tried to write in the same way her grandmother spoke in a beautiful, magnetic and magical type of way. She described the pathways she found to connect to her personal identity, through owning a health foods store, camping and reclaiming culture and roots in a different way than what might be expected.
"In nature alone, I felt completely connected to everything around me … what is something that everyone, no matter their culture or beliefs can relate to – nature." she said, "When we go into nature by ourselves, we are all connected. This is a lesson learned from my grandmother that I will carry for the rest of my life."
"Roots eloquently and beautifully reminds the reader of importance of connections – connections to each other, connections to our ancestors, and our connections to the land." said Ann Barbour-Stevenson, the UCN Kenanow faculty member who assigned the book project. "Brie is a thoughtful and insightful individual who has many stories to share. I am hopeful that Roots is the first of many publications from Brie."
"I wasn't able to grow up in my culture for a lot of reasons, internalized oppression mainly." she said, "But, I was given those lessons in different ways and I just want others when they read it to know that it is never too late to connect with yourself and the land. And that it's okay to know that we each may need to take this learning upon ourselves and connect in our own way."
Brie won a UCN scholarship in 2018 awarded annually to an Indigenous student enrolled full-time in any post-secondary program at the University College of the North.
"Retired Teachers' Association of Manitoba (RTAM) gave me the scholarship and one of the board members googled my name," Brie says kind of shocked.
Brie is already a published author in UCN's online journal featuring UCN students, Muses of the North.
"She found information on my publication in Muses of the North, read it, thought it was profound and that it could be used in schools as they were trying to increase accessible Indigenous resources in schools," says Brie.
RTAM contacted Brie and asked if she would be interested in working on a project for Manitoba 150.
"The project was publishing my book," Brie says almost unbelievably, "Part of that was to send a copy to every school in Manitoba once published."
"Not only is the book being sent to every provincial school, public and private, but we are sending copies to every library in Manitoba, to provincial Members of the Legislative Assembly, Assembly of Manitoba Chiefs, the Manitoba Metis Federation and the Mayor of every municipality," said Bill Cann, RTAM President. "This is our way of celebrating and honoring the Manitoba 150 initiative and Brie's beautiful story".
Brie also received 200 copies of the book for her personal use and signed 50 copies for RTAM to use as gifts for distinguished guests.
Brie is a UCN alumnae and works full time for the Sun West School Division in Saskatchewan.